BMW
Specializing in BMW 2002, E21 and E30 S14 and M20 powered cars but providing Engine Performance for all BMW Models from M10 to today M10, M20, M30, S38, M50, S50,S52,S54 US and Euro Spec engines. Full Machine Shop and Engine Building facilities. Delivering BMW Performance Parts and Engines Worldwide since 1984.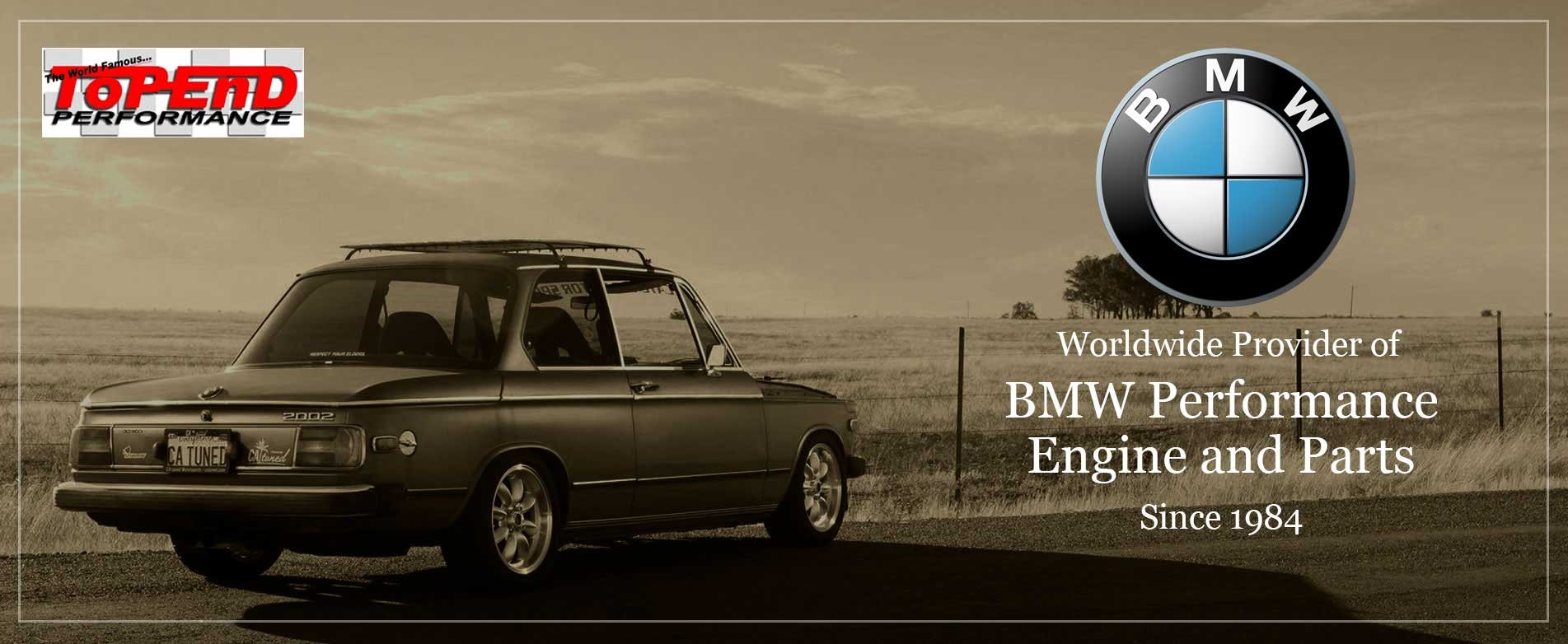 Top-End Performance is an Engine Builder and Specialty Car Tuner and Fabricator.
We are the Inventor and Originator of the Front Ultimate Strut Tower Brace and Rear Shock Tower brace with Battery Relocation


We Sell and Ship parts Heads and Engines across the USA and Around the World. We perform Mechanical Upgrade work In House. Engines, Suspension, Brakes, Weber Carb Tuning, EFI and Turbo Conversions, Etc.