Camshafts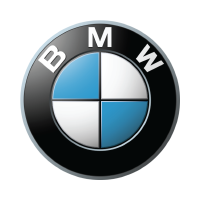 Camshafts
All our cams are available either as re-ground on stock cores or as NEW Billets. The 302, 316 and 328 require the use of lash caps. All cams are re-hardened and will have the same if not better life than the original unit. All reground cams are sold on an exchange basis with a $100.00 core charge if we happen to have a core available in stock. We can also grind your core. Turnaround time on cam grinding is 3-4 days. We have more grinds than just what are listed here. We have all the Euro cam masters as well as a variety of other upgrade cams that we can do.
All Performance Re-Grinds:
All NEW Performance Grinds:
ITB Stealth Cheater Grind for IT Racing. Stock Lift. 286 duration. Works good with stock springs.274 Baby 6 with K-Jetronic and Motronic Injection. 325I and 323I
278 Very mild street upgrade for stock engines284 Tii and 320i with C.I.S. Injection. Also 318I with L Jetronic288 All around great street cam for 2 bbl or sidedrafts. Our #1 choice 294 Okay for big 2 bbl or Sidedrafts. 9.6:1 or higher 300 Sidedrafts only. 10.0:1 up. 3800 - 7500302 Sidedrafts only. 10.5:1 up. 4000 - 7800316 Sidedrafts only. Road Race Only 11.5:1 up. 4500 - 8000328 Sidedrafts only. Road Race Only 12:1 up 5000 - 9000Lash Caps for cam adjusters 5.00 ea.