Audi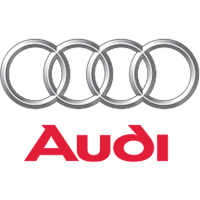 AUDI
Make Model Year
Engine Type
Kit Number
Note
Qty
Model
Part Number
Mainfold Adapter Part Number
Linkage Kit Number
Air Filter Assembly
Carburetor Base Gasket
100 LS, & Fox 70-77
w/ 2bl Solex

K201

Electric Choke 5/25/2012
1
32/36 DGEV

22680.033B

99005.12

Heat Spacer Block

99217.332S

99005.068

100 LS 70-77
1.6 w/ 2bl Solex

K8201

Calif. Legal Kit
1
32/36 DGAV
Modified
RETAIN STOCK
RETAIN STOCK

99005.068
#1) All three digit K kits are for racing and offroad use only and must never be used on the highways in California. #2) All K8000 have received Exemptions from the State of California and are "Legal" for installation and use on the
highways in California. See Exemptions in the notes column for E.O. tag Numbers.
#3) All kits contain Necessary parts for installation, carburetor, manifold or adapter, linkage and air filter. #4) All kits require minor installation modifications and basic mechanical skills and hand tools.
#5) Due to engine compartment and performance variations the PROLINE performance DCOE kits require measurement of the installation for air filter clearance. ORDER AIR FILTER SEPERATELY.
SEE PAGE 1 OF THIS CATALOG FOR ADDITIONAL FOOTNOTES.