Weber carbs and injection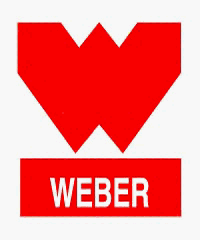 We offer anything and Everything WEBER for your BMW 2002 - 1600 E21 Bavaria Coupe
Carb Conversions, Service Parts, Linkage, Air Filters, Etc.
Only Genuine Made in Spain Redline Webers..No Chinese Carbs..
Lots of Info below...Be sure to scroll all the way down...

Special Deal on the Dual 40 or 45 DCOE DCOE Sidedraft kit.
2 New Weber 40 DCOE or 45 DCOE Carbs, Intake Manifold and Linkage Kit
$1595 for 40's Order Now
40's are the correct choice for any Stock, Street, or Mild Race engine build up to 150 HP.
$1595 for 45's Order Now
45's are the correct choice for any Dedicated Track Car or very aggressive Street engine above 150HP and 7000+ RPM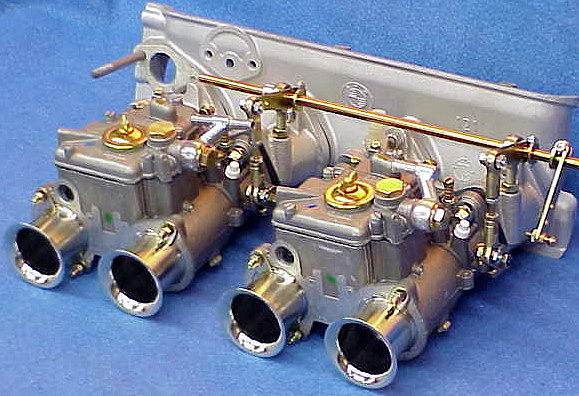 Air Filters, Electric Fuel Pumps, Etc. are still offered per the options below...
BMW M10 Single Sidedraft Weber DCOE Kit
The Ultimate Single DCOE Manifold and Carb kit.
90% of the power of Dual Carbs with none of the hassle of Dual Carbs.


BMW 2002 and 320i Dual Carb Cable Linkage Kit
This is the Ultimate linkage for all Dual Sidedraft Weber carb conversions.
Also available for Single and Triple Sidedrafts on any make or model vehicle.
Super sidedraft package:
Includes dual sidedraft carb package listed above +
Low pressure electric fuel pump
Dual RamFlo air filter assemblies
45 DCOE $1795 Buy Now
40 DCOE $1795 Buy Now
Add Cable Pull Linkage to this pacakge above for $85

Technical Pages Must Read Information !
Fuel Pumps and Pressure, Vacuum Leaks, Tuning, Float Level Settings, Redline Weber Tech Info, Ignition system tech and troubleshooting !
Electric Fuel Pumps
The correct pump for your Weber Conversion
#1) All three digit K kits are for racing and offroad use only and must never be used on the highways in California.
#2) All K8000 have received Exemptions from the State of California and are "Legal" for installation and use on the
highways in California. See Exemptions in the notes column for E.O. tag Numbers.
#3) All kits contain Necessary parts for installation, carburetor, manifold or adapter, linkage and air filter.
#4) All kits require minor installation modifications and basic mechanical skills and hand tools.
#5) Due to engine compartment and performance variations the PROLINE performance DCOE kits require
measurement of the installation for air filter clearance. ORDER AIR FILTER SEPERATELY.
SEE PAGE 1 OF THIS CATALOG FOR ADDITIONAL FOOTNOTES.
There are no products matching the selection.