BMW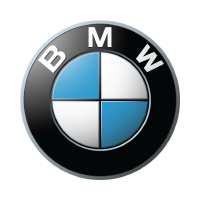 BMW
We are the Premier JE Pistons BMW Distributor. We have the blueprints for all popular (and some not so popular) BMW engines in almost any Bore size, Compression ratio, Stroke, and Rod combination...If you call JE for BMW pistons chances are they will just refer you to us....
Upgrade to Total-Seal Gapless 2nd Rings on any set for $25.00 Per Cylinder or Total-Seal Gapless Top Rings for $38 per cylinder.


Options: Items with * are recommended for Turbo, NOS, and High RPM Normally aspirated Endurance Racing use.

All BMW pistons are made to order and order time is usually 3-4 weeks. We have many of the Euro piston blueprints as well as the US models...In some cases if it is a dome that we do not have a profile for we may require a sample to make them but we have been able to make 90+% of the requested pistons just from our extensive library of BMW Blueprints and Job #'s. We recommend Total-Seal Gapless rings on all BMW sets. Please see our BMW page for more BMW Performance information.
http://www.2002performance.com
Don't see what you need? We will build a custom set of pistons for any application. Just click here to send us a