Starion Conquest Montero D50 Specials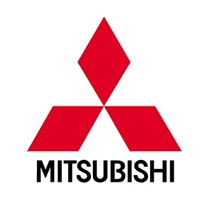 Starion and Conquest Specials: ( Click to go to Main Starion / Conquest Page )

PLEASE NOTE THIS PAGE IS UNDERGOING A MAJOR RE-MAKE. CONTACT US FOR ANY ITEM THAT DOES NOT HAVE A PRICE
Pauter Forder 4340 Connecting Rods with ARP200 Bolts Installed.
Pauter 4340 Forged Rods for G54B
$1149 Order Now
TEP Exclusive METAL SHIM Head Gaskets !
Top and Bottom layer of steel shim with composite center layer. No leaks..Much stronger than any Copper head gasket....For use only with head studs at 85 ft. lbs torque....
Stainless Steel Intake and Exahust Valve Set (8) $165


Super Special Performance Cylinder Head deal:
Street prepped head with Stainless Steel Valve, Street Ported,Performance Cam, H/D Valve springs, ARP Head Studs,Head gasket set with Metal Head Gasket $2195 Order Now
JE Forged 8.0:1 .040 over pistons with JE Ring Set $795 Order Now 7-8 weeks
JE Forged 8.0:1 .040 over pistons with Total-Seal Gapless Ring Set $889 Order Now 7-8 weeks

Head Gasket set with Heavy Duty Head Gasket $119 Order Now
Head Gasket set with TEP METAL Head Gasket $159 Order Now

Bosch 350HP Fuel Pump $199 Order Now

OVC Pipe with Large TurboSmart Blow-Off Valve $450 Order Now

Balance Shaft Eliminator kit with timing kit $150
Performance street clutch 225mm or 240mm $399

Tune Up Kit #2..Accel 8mm Plug Wires, NGK plugs, Cap and Rotor $139
Bosch Red Coil: $89 In Stock...
Street Engine Rebuild Kit:
New Non-Jet valve bare head , 8 new stock valves, Heavy Duty valve Spring set, Performance camshaft, .040 Hypereutectic Piston set with Hastings rings, Balance shaft eliminator kit with timing components, Rod and Main bearings, Full gasket set, New Oil pump, New Head Bolts
Note: These are Rebuild kits ONLY. Not complete or rebuilt engines...
Performance Street engine rebuild kit:
New Non-Jet valve bare head , 8 new SS valves, Heavy Duty valve Spring set, Performance camshaft, .040 JE Forged Pistons with Total-Seal Gapless rings, Balance shaft eliminator kit with timing components, Rod and Main bearings, Full gasket set with TEP Steel Shim Head Gasket, ARP Head Studs and Rod Bolts, New High Volume Oil pump