Starion Conquest Camshaft Upgrades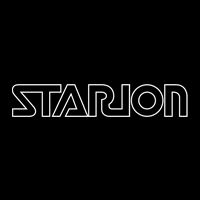 The TEP Camshaft upgrade is a purpose developed Turbo camshaft, unlike the HKS and Baker grinds. It was designed specifically for the 2.6 Turbo with the stock Fuel Injection system. It will drop in with no other mods. It idles great and gives a broad power band.

As to the question of how much power it makes ? Well, that depends on the other mods done to the system. On a totally stock 88-89 running stock boost it will make very little difference. However, the same car at 14 psi boost will make an additional 8-12 HP. This cam in a T3/T4 equipped car will make 15-20 more with the cam.

In a Turbo car the cam enables the turbo to pack in more air per intake cycle. If the system is not maxed out (like with a stock turbo at stock boost ) the extra lift and duration does not do much. As you make other mods and increase the boost the benefits of the cam profile change become greater.So, the bottom line is...If you have a car running more than stock boost, with exhaust system and intake work, chances are you will be very happy with the cam upgrade. if your car is totally stock and plans to stay that way, the cam may not be for you.

Our camshaft upgrades for the Starion and Conquest are available in both Hydraulic and Mechanical Adjuster styles.We also do a couple of very aggressive grinds for those of you running programmable management systems on ROAD RACE ONLY CARS. These cams are only meant to operate in the 5000-8000 RPM range and are not streetable.

We sell our cams 2 ways.

The NEW cams are on an outright basis with no core needed. The reground cams are done only on your cam requires that you send in your core FIRST. We will grind it and return it. Typical turnaround time is 3-5 days.