Individual Throttle Body Injection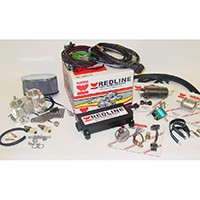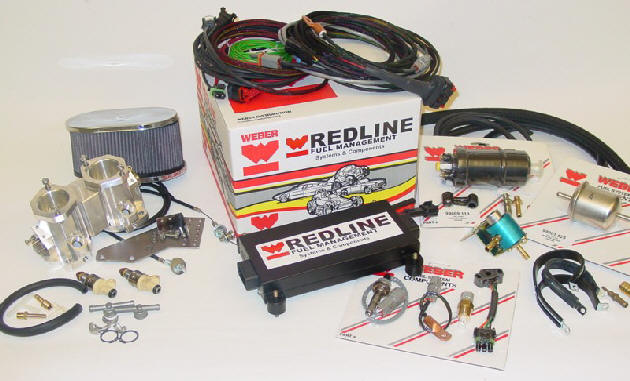 Fuel Injection Kit Features:
Our System Includes:
Billet throttle body.

All 5 sensors 1: map sensor in ECU, 2: Engine Temp sensor, 3: air Temp sensor, 4: Throttle Position Sensor, 5: O2 (Oxygen) Sensor. All fully functioning and mapable from simple desk top dash board system.

Full wiring harness with pre-assembled, plug & play.

ECU ( basic map pre-installed, based on engine size & horsepower. )

Injectors for all power ranges.

ECU will operate high & low impedance injectors

User friendly tuning software with six viewing options includes tuning CD and instructions.

Windows based software, Windows 95 or better.

Fuel rails and fuel regulator.

Performance high pressure pump.
ECU features:
Built in Map sensor ( for altitude & atmospheric changes. )

Direct P.C. connection for easy lap top tuning, uses windows based software with real time interface - Tune while running

Tuning views from simple dashboard controls to full mapping for professionals.

Ability to data log/download and monitor all sensors, systems, maps and download or send over internet to tech support for tuning assistance.
Benefits:
Cold start and warmed systems for better starts.

Crisp idle and throttle response

Map sensor for better fuel control on long trips or mountain rides. ( altitude compensation )

Cleaner mid range, better torque.

Better range of usable power, not as sensitive to atmospheric change like carburetion.

Most of all more reliable, no needles to stick, no flooding or shut down.