Hard Pipe and OVC Pipe Kits.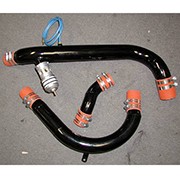 Starion - Conquest Intercooler Hard Pipe



Another new and exclusive product from Top-End Performance for the Starion - Conquest line.
2" mandrel bent Hard Pipe kit to replace the cloth hoses from the Turbo to the Intercooler...The perfect companion to our very popular Over The Valve cover pipe and Blow-Off valve........
There are no products matching the selection.