225mm to 240mm Flywheel - Clutch Conversion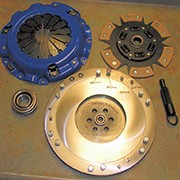 Starion / Conquest Flywheel Modification and Re-Drill Service
240mm Flywheels are getting much harder to come by.
We have a great way to make your 225mm into a 240mm and use the larger stronger clutch assembly.

For those of you with 225mm Flywheels ( 86-87 Turbo cars and all Trucks and Montero's ) that are making more power than
the standard 225mm Clutch can handle you can just send us your 225mm or any old easy to come by 225mm 2.6 Flywheel
and we can Re-Drill and Re-Machine it to accept the Larger 240mm Clutch assembly.