PMO Carb and FI Conversion kits for Porsche 6 cylinder 911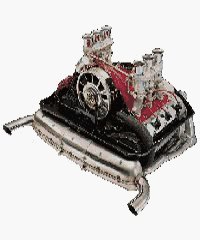 PMO Porsche 911 and 914-6 Carburetion
and Fuel Injection Throttle Body Conversions ( Click for Throttle body page. )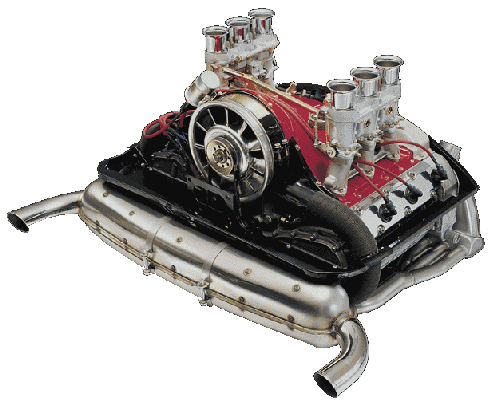 Complete Carburetion Kits
for Porsche® 911® Engines
Complete kits include pre-jetted and sized carburetors (40mm, 46mm, or 50mm), manifolds, linkage, K&N® Watershield air cleaners, pressure control unit, heat insulator kit, oil tank breather, fuel line & filter, clamps, injector plugs (as needed), power brake check valve (as needed) and complete installation instructions.

To accurately quote these kits we need to know the following specifications.
Engine Displacement ?
Expected RPM and HP ?
A/C or No A/C ?
Power Brakes or No ?
Please note: PMO carb kits do not get Free Shipping like our Weber Carb conversions.
We charge actual shipping rates and can send them anywhere in the world.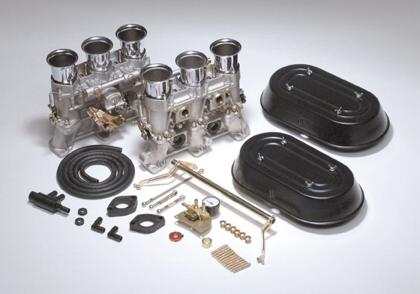 | | |
| --- | --- |
| * | Ball Bearing Supported Single Throttle Shaft |
| * | Replaceable Air Jets |
| * | Float Bowl Sight Glass |
| * | Full Range of Venturis, Jets, Emulsion Tubes |
| * | Float Bowl & Float Improvements |
| * | Two Sizes of Auxiliary Venturis |
| * | Heat Treated Aluminum Permanent Mold Castings |