Datsun Z Car and 510 Engine building.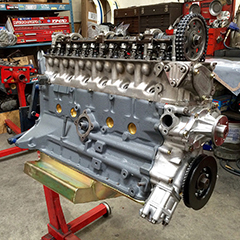 We are one of the oldest and most experienced "L" series engine builders in the World. We have bben building and Racing "L" powered cars since the 70's. We can build you an engine for any type of Street or Track use. From 200 HP Street builds to 700+HP Tubo monsters and everything in between.
Use the arrows to Click through the slide shows below for lots of pics of some of our recent engine building projects.


All Out L28 Big Bore Long Rod Triple DCOE Build
Datsun L20B Turbo Build
Datsun 280Z Big Bore Long Rod Street engine project.