Weber Carb Rebuilding services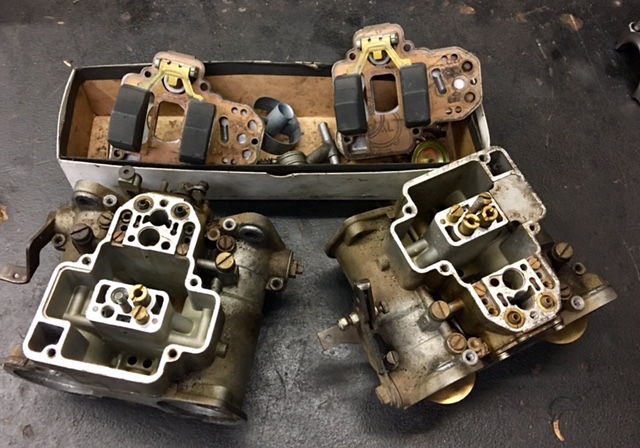 Weber Carb Rebuilding Services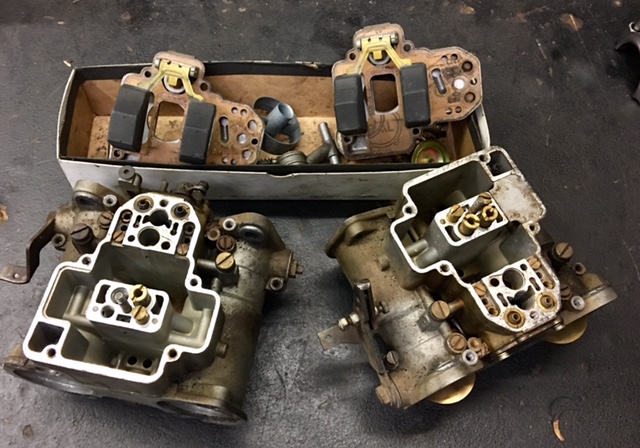 We offer Rebuilding and Re-Jetting services for the Weber 32/36 DGV / DGEV / DFEV series, 38 DGES , 40, 42, 45, 48 and 50mm DCOE Sidedraft carbs, 44 and 48 IDF Carbs, 48 IDA and 40 and 46 IDA-3C Carbs. Re-Shafting Services are available for the IDA 3C Models and will be quoted before starting work.

Rebuilds include complete rebuild kit, Gaskets, O-Rings, Float Needle and Seats, and Mixture screws as needed. All DCOE carbs also get new Internal Return Springs. Floats are replaced as needed and there is a seperate charge for the floats.

Carbs are stripped down and cleaned in an Ultrasonic chemical dip. All passages are flushed and cleaned to insure there are no debis obstructions. Carbs are Re-Assembled with all new Gaskets and Seals, Floats levels are set. We also offer the options of Re-Jetting and Race Preparation on the Weber 32/36 Series carbs. Note that all carbs will be inspected after cleaning to determine is the carb is rebuildable.

If the carb is no good and we do not feel it can be rebuilt successfully we will notify you. If you purchase a New carb from us there will be no charge for the teardown, inspection and cleaning...If you do not purchase a new carb there will be a $60.00 Inspection and cleaning fee as well as the return shipping charges to send you back the old carb.

The prices below reflect the normal rebuild and assumes that the carbs are complete and rebuildable...If there are missing parts or damage beyond the scope of the normal service kits you will be quoted before we proceed...

Price is PER CARB for rebuilding..Base Price Only.

Please CONTACT US with any Questions or to Arrange sending your Carb(s) in for Rebuilding.

Rebuild 32/36 (No re-Jet or Race Prep) $229
This is just a straight up rebuild. If it needs a Float or Power Valve Diaphragm they are extra.
At that point a New 32/36 or upgrade to a 38/38 is a better option
Rebuild 32/36 with Performance Re-Jet Only $289
We will Re-Jet the carb to the proper main, air and Idle jets for the application.
If it needs a Float or Power Valve Diaphragm they are extra.
At that point a New 32/36 or upgrade to a 38/38 is a better option

Rebuild 32/36 with Performance Re-Jet AND Race Prep. $395
For Track Use Only. Choke elimintated, Tapped Fuel Line, Main Jet Circuit Mods for High RPM and hard cornering
Re-Jet to your engine specs.
Rebuild 38 DGES $225
This is just a stright up rebuild
If it needs a Float or Power Valve Diaphragm they are extra.
At that point a New 38/38 at $389 starts looking like a better option....

Rebuild 38 DGES with Performance Re-Jet $269
We will Re-Jet the carb to the proper main, air and Idle jets for the application.

Rebuild 40-45 DCOE $260 each

Rebuild 48-50 DCO Race Carbs $325 each

Rebuild 40-48 IDF Carbs $259 each
Rebuild 48 IDA $395 each

Rebuild 40/42/44 DCNF $325 each

Rebuild 40 IDA / IDS 3C or 46 IDA3C Starting Base Price at $590 each
Re-Shafting Services are available for the IDA 3C Models and will be quoted before starting work but is normally $1600 for the pair in addition to the rebuilding service.Not cheap but still much less than New Carbs.
Add to each carb for New Float. $45
If you want NEW Genuine Weber IDA3C Carbs Click Here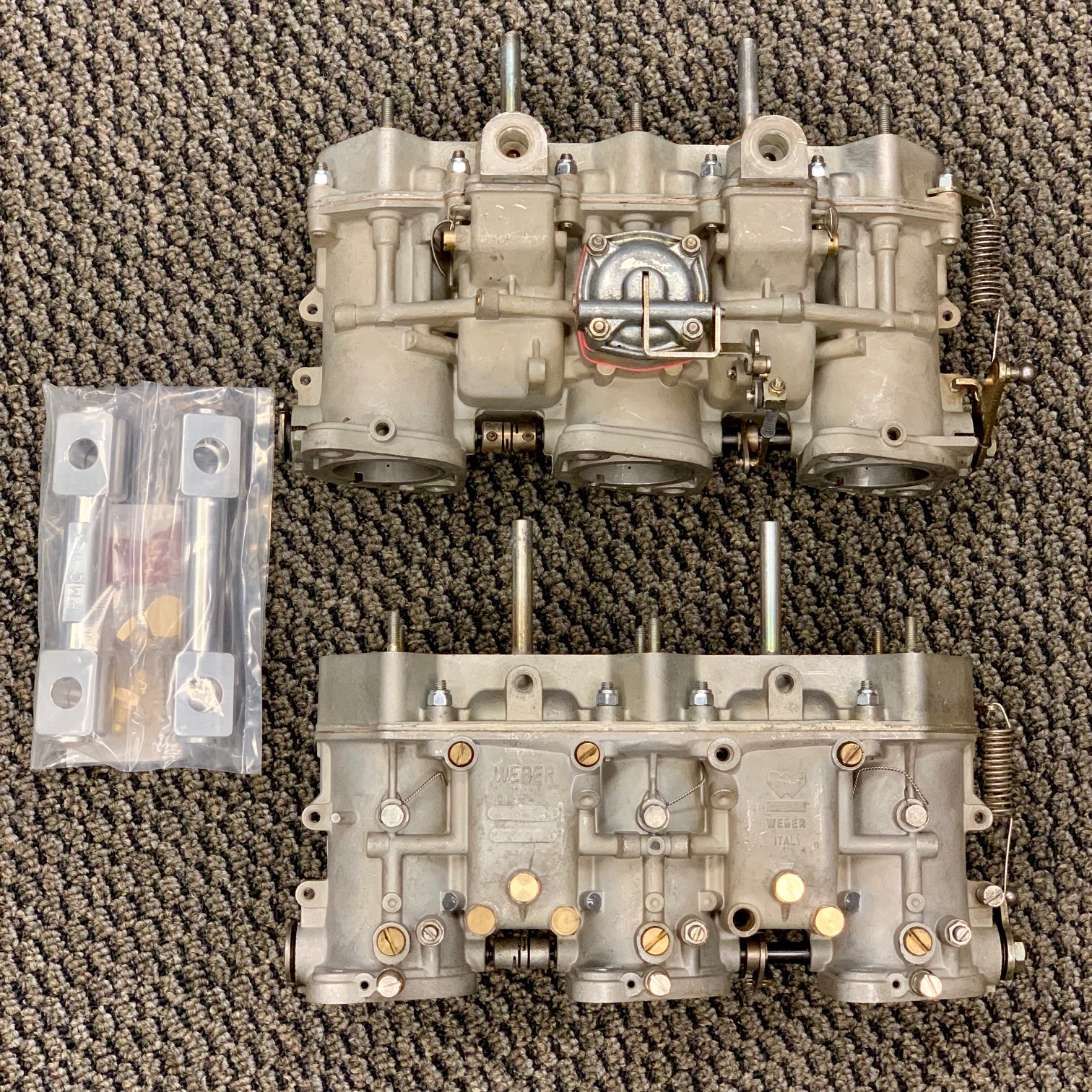 Please CONTACT US with any Questions or to Arrange sending your Carb(s) in for Rebuilding.

While in for Rebuild we can Re-Jet your carbs for the cost of the Jets and Chokes needed..
We can set your carbs up based on our 30+ years of Weber carb Tuning experience.
How To Send in a Weber Carb for Rebuilding
Drain All Fuel...Wrap Carb in a Plastic Bag...Box it up and ship to
Be sure to include a note with all your Contact Info and a description of any problems or symptoms
-----------------------------------------------------------------------------------------------
Top-End Performance
Weber Carb Rebuilding
21613 Marilla St
Chatsworth CA 91311 USA
-----------------------------------------------------------------------------------------------
Other Important Links for Rebuilding, Tuning and Servicing your Existing Weber Carbs

Weber Carb Rebuilding Kits

Weber Carb Custom Re-Jetting Kits

Weber Carb Jet Packs

Weber Carb Tools and Books