5 Speed Conversions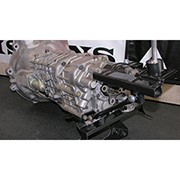 2002 5 SPEED and LIMITED SLIP CONVERSIONS, AND COMPONENTS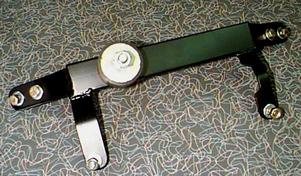 Bolt-In 4 point 5 Speed X-Member
$119.00
Buy Now


See bottom of page for other 5 speed conversion parts.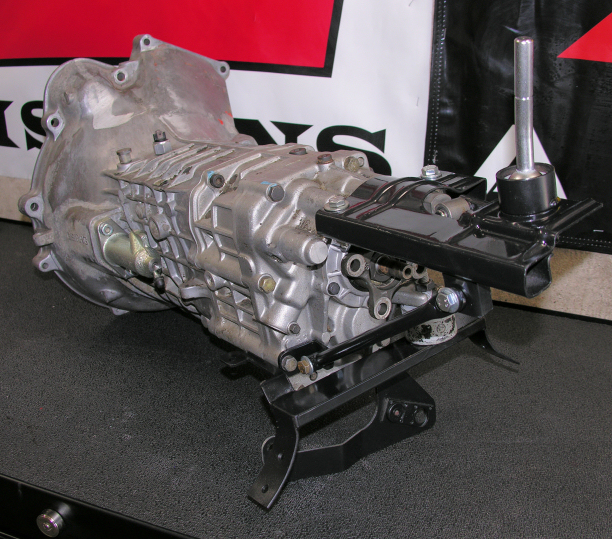 Yes we do complete installed 5 speed conversions and No we do not sell complete bolt-in kits. Anyone that will sell a complete bolt-in kit with a ready made driveshaft does not have a clue about 2002's and will cause you untold amounts of grief. Almost every one of these cars we do is different as far as driveshaft length goes. If the car has ever been hit, had a crossmember replaced or the Diff swapped, the driveshaft length will be altered. We will not make a driveshaft until we have a hard measurement on the vehicle with the trans and diff in place. A 1/8" mistake will cause the car to have chronic flex disc problems and driveline vibrations. For that reason we supply all the components needed to do the conversion but we need a measurement before we do a driveshaft.
It Is not that difficult a process to convert to 5 speed but it takes a fair amount of time and effort, not to mention money. The accepted method and what we do when we do them in-house is use a 1982 320I overdrive transmission. We usually use a 3.90:1 Limited slip diff. with this gearbox to give the best combination of freeway cruising and around town acceleration. If you want to know what it feels like as far as freeway rpm goes find a 320is and take it for a test drive. The other option is to leave the stock 3.64:1 gears or a 3.64:1 Limited Slip. This is great if you do mostly highway driving and low gear acceleration is of no great concern. The other way this gear combo works well is if you make lots of HP ( Turbo car or 160+hp ) and can pull the big gear on the freeway.
Here is a sample of 5th gear speeds @ 3000 rpm with a few popular tire combos vs. the 4 speed.
| | | |
| --- | --- | --- |
| | 5 speed | 4 speed |
| 3.90 and 205-60-13 | 63 mph | 52 mph |
| 3.90 and 195-50-15 | 63 mph | 52 mph |
| 3.64 and 205-60-13 | 68 mph | 56 mph |
| 3.90 and 195-60-14 | 65 mph | 53 mph |
| 3.90 and 185-70-13 | 65 mph | 53 mph |
| 3.64 and 195-60-14 | 69 mph | 57 mph |
We always use good used 5 speed transmissions and Limited Slip Diffs. We can rebuild them but is expensive and not really worth it. All our good used gearboxes and diffs have a 90 day warranty and should give you years of good service. Rebuilding charges are in addition to the cost of a good used unit.
The limited slip diffs are all short nose 320I units and come with re-drilled axle flanges and axle spacers. This eliminates the need to change CV joints and keeps from overextending your stock CV's. They are shipped dry and include a tube of Posi. Additive.
All transmissions are shipped dry. We recommend filling before putting them in the car.
Order of operation for 5 speed conversion:
Remove old gearbox, clutch , flywheel, and pilot bearing.

DO NOT install the new clutch yet. It is much easier to take the trans in and out without a clutch in the car.

Install slave cylinder into 5 speed trans and temporarily install in car.

Mark location of tunnel clearance for slave cylinder.

Remove trans and bang out tunnel for clearance making sure to leave at least "

Re-Install gearbox and slave cylinder.

Install new crossmember and trans mount.

Make sure there is no pre-load on the engine mounts or trans mount. Slot holes in crossmember as needed to let all rubber mounts sit without pre-load.

If you are doing a Limited Slip or any diff conversion, Do It First.

Measure the distance from the face of the flange on the diff to the face of the flange on the transmission. DO THIS VERY CAREFULLY. DO IT TWICE AND MAKE SURE YOU KEEP GETTING THE SAME ANSWER ! Write down the measurement.

Shorten the shifter linkage and housing (Or double check the length on the linkage we supplied to you ) to fit through the center of the stock hole with the trans in neutral.

If you are having the driveshaft shortened locally make sure you give them the Flange to Flange measurement LESS 1.5" FOR THE FLEX DISC.
Example. Flange to flange = 63.5" Driveshaft length needs to be 62.0"
Always install a new center support bearing and u-joints and have the driveshaft re-balanced at this time.

Re-Install everything permanently. Hook up slave cylinder and bleed clutch
Complete Installed 5 Speed Conversions:
Good Used 5 speed trans with new seals
New Shift Linkage. All bushings, selector rod, knuckle, shift tower mounts, etc.
Shortend shift tower and mounts
New X-Member and Heavy Duty Trans mount
New Slave cylinder
New Steel Braided clutch line
New Clutch assembly
Flywheel Surfaced
Driveshaft shortened with new Flex Disc, Center Support Bearing and Replaceable U-Joints
Driveshaft high Speed Balanced
$2500 Installed Minimum depending on current 5 Speed Transmission cost and availability
Contact us for an appointment or with any questions