Supertech Valve Train. Valves, Springs, Etc.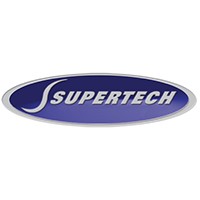 We are an Authorized Master Warehouse Distributor for SUPERTECH Components.
We will not be beat on any New Advertised Genuine SUPERTECH Product.
We Export Worldwide and offer Bulk, Wholesale and Export Pricing.
Welcome to our Supertech Performance pages...We offer EVERY Supetech part made.
If you already have your Supertech Part # you can just enter it below and it will pop up for purchase.
Our pricing is less than Summit or Jegs and we will not be Undersold.
We feel like we have done as good a job as possible in helping you navigate the hundreds of Supertech part #'s in our System. Even the Supertech home page is not great at it...We certainly hope you can easily find what you are looking for using the drop down menus below...Should you not be able to find exactly what you need Please use the Link below to the complete Supertech Catalog to find what you want and enter that part # in the provided seartch field. If you already have a part # you can simply enter that into the Search this section bar and it will pop right up for you...
Click for the Complete SUPERTECH PERFORMANCE Catalog...They offer so many items and variations of Valves, Springs, etc. that the Catalog is invaluable in selecting the correct parts.
When in doubt you can email or call us at 1 818 764-1901
JE, Wiseco and CP PIstons ARP and Cometic Gaskets Pauter, Carrillo and K1 Rods ClutchMasters Weber Carbs Borla Induction and Exhaust