Electromotive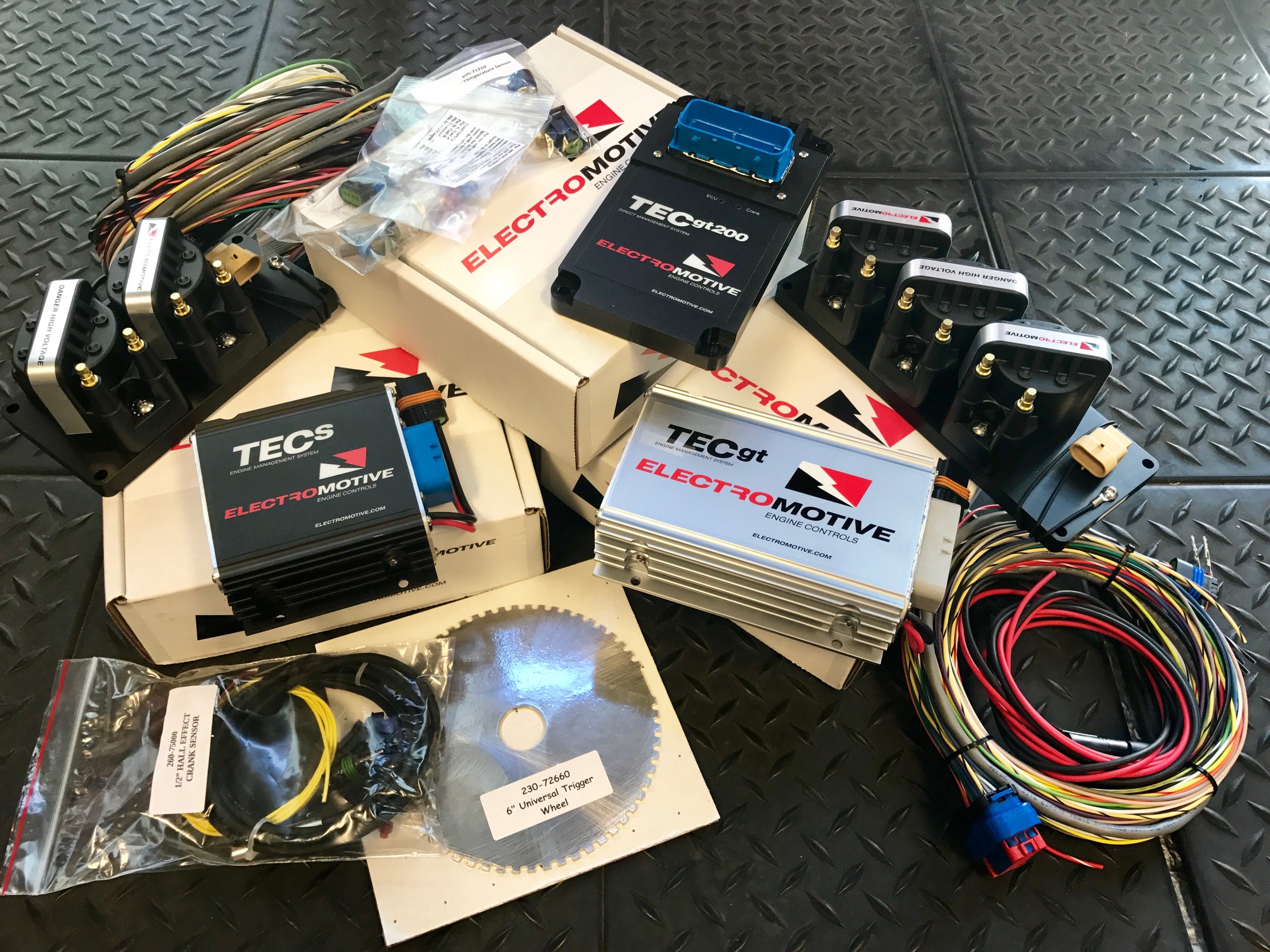 ELECTROMOTIVE Products at the Best Prices available.
You need ELECTROMOTIVE products, We have them at the very best deal.
We are one of the oldest Value Added Electromotive Dealers and Distributors and we can offer the best Pricing and Knowledge of this product line. Complete Systems, Components, Custom Crank Triggers, Etc..Whatever you need from Electromotive we are the place. Browse all the sections below to find everything Electromotive and Contact Us with any questions or to put a System together.

Wholesale and Quantity pricing to qualified Accounts.
Contact Usto be set up for Wholesale Discounts.


ELECTROMOTIVE PRODUCT COMPARISON CHART
Mazda Miata Plug and Play TEC-S and TEC-GT Kits
TEC3r and TEC-GT Information
XDI and XDI-2 Information
All Basic Packages include: ECU, Harness, Coil Pack, Trigger Wheel and 1/2" Mag P/U
Xdi-2, TEC-S, TEC-GT and TEC-3r may require other sensors below like MAP, CLT, MAT