TEP Budget Forged Con Rods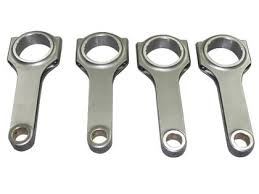 These are a Low Cost Chinese H-Beam rod for those of you that want something other than a stock rod but cannot afford or are not building an engine that justifies the use of a High End Rod like a

Pauter

or

Carrillo

rod...They are offered With Genuine ARP2000 Bolts NOT the Chinese bolts that we will not use...Good stuff for the price...


These cannot be made Custom..The Part #'s and Applications below are what is available...
Contact us with any Questions or Inquiries.