Exhaust Components and Upgrades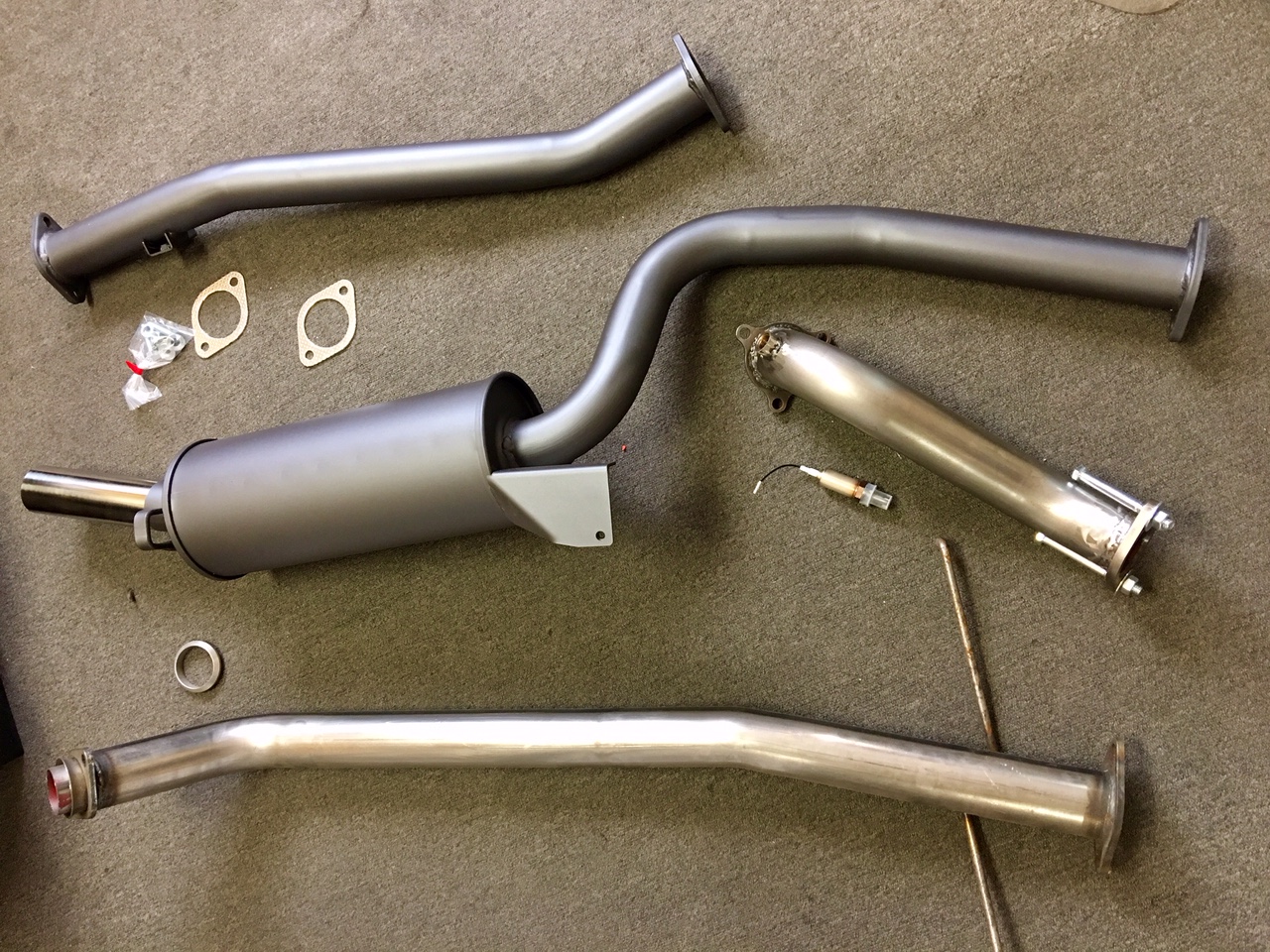 Exhaust System Upgrades and Pieces...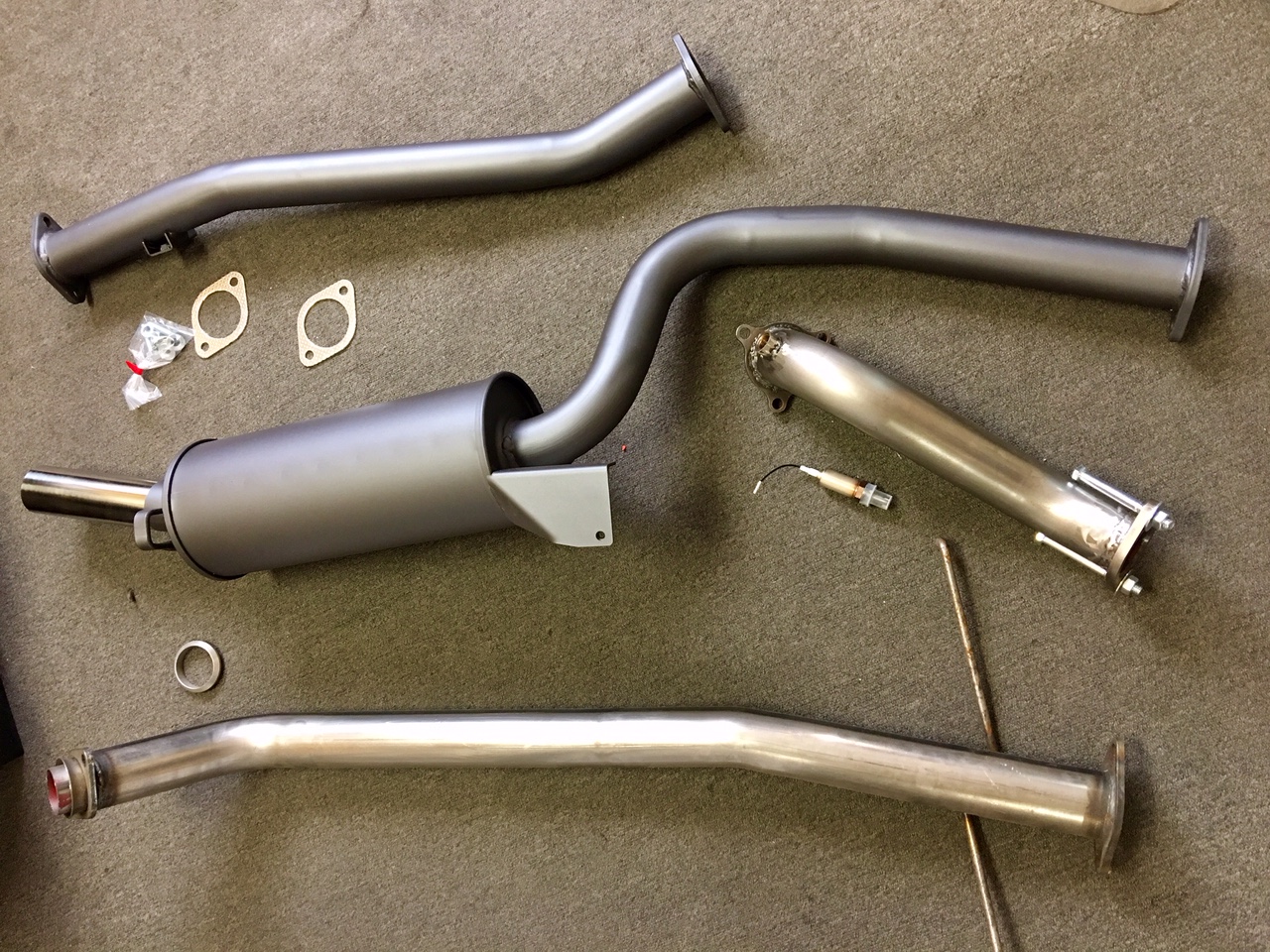 We recommend a 2.5 all the way back, no cats. with a 3 inlet and outlet 6 round Walker Ultra-Flo muffler. This is not smog legal and therefore should only be done on cars that are only driven on the track. When driving on the highway always run your cat under the car. We offer High Flow replacement cats for under the car in both 2.5 and 3 diameters. We do not believe in 3 pipe systems for Street Starions. We don t want to argue with everyone so I will say that Yes we feel a 3 system will make more power on an extremely modified car running big turbos and big boost But on a street car it will cause poor off boost driveability and laggy response. 2.5 is sufficient for all street systems up to the high 300 HP levels. We run 2.5 from the Turbo back through a 2.5 catalytic under the car and exit through a 3 muffler. This gives good response and sound while allowing a very free flow system. For now we supply the components to do your own.
Mandrel Bent Downpipes
Pre-Cat Replacement pipe. (2.5 Mandrel bent Downpipe.)

With 3 wire heated 02 sensor $239 Buy It Now
Use the 3 wire 02 when you are going to be using an Air Fuel Ratio meter or you just want a longer lasting and more accurate 02 sensor signal.
Install requires hooking up a Ground and 12V. Very easy..
With 1 wire replacement 02 sensor $199 Buy It Now
A bolt on mandrel bent 2.5 downpipe to replace the stock pre-cat. For RACING and OFFROAD USE ONLY. 2-3 psi and 10-15 hp increase just bolting it on. Has screw in O2 sensor port for standard O2 sensors. We recommend using a 3 wire heated sensor.
THE BEST BOLT-ON PART MADE FOR THE STARION-CONQUEST. A Must Have .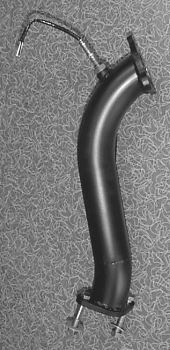 Mandrel Bent B-Pipes click for picture
This is the pipe that bolts to the bottom of the Pre-Cat or our Downpipe and runs under the car with the Catalytic Converter built into it...We offer this pipe both with and without the Catalytic...The pipe Less Cat is not legal for road use. It is an offroad and racing part only. The pipe with 2.5" High Flow cat is legal...These are both 100% bolt on and have the correct hangars in place.
B-Pipe with 2.5" High Flow Catalytic $329 Buy It Now
B-Pipe LESS Cat. Off-Road and Race Use Only $199 Buy It Now
| | | |
| --- | --- | --- |
| B-Pipe LESS Cat. Off-Road and Race Use Only $199.00 Buy It Now | B-Pipe with 2.5" High Flow Catalytic $329.00 Buy It Now | B-Pipe and Downpipe Shown together |

HKS Cat Back System for all Starion / Conquest Models
$389 + Shipping